Announcing a Special Project for Nepal
The international scope of the TruexCullins Education Studio has brought us to some of the far corners of the world. Our work on K-12 school design and planning projects has reached over a dozen countries including Belgium, Bulgaria, Czech Republic, Romania, Russia and Brazil.
Now we find ourselves in Nepal, with a unique opportunity that promises to dramatically improve the lives of children and transform entire communities.
A PROJECT IN NEPAL
BUILDING HOPE FOR WOMEN AND GIRLS
On a recent trip through the Himalayas, TruexCullins principal Sparky Millikin was introduced to an organization that is working in the rural villages of Nepal, helping young women and children achieve an education and break out of the cycle of poverty.
In rural Nepal, girls face many barriers in their quest to receive an education, whether it is poverty, a lack of infrastructure, or cultural beliefs that girls should marry early and tend to household chores. By some estimates, up to 80% of rural Nepalese women are victims of domestic abuse. Many of these women are sold into human trafficking, and the leading cause of death among women of childbearing age is suicide.
Often, it just takes the example and leadership of one empowered person, such as one girl who has succeeded in receiving a higher education and vocational training, to change an entire community's beliefs about what is possible.
THE BEST WAY TO FIGHT GLOBAL POVERTY
INVESTING IN WOMEN
IN THE DEVELOPING WORLD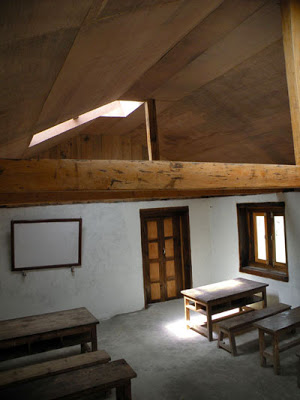 Motivated by the realization that our work can make a real difference, TruexCullins is collaborating with Edge of Seven, an organization that creates access to education, health and economic opportunity for girls and women in the developing world. By partnering with local non-profits in Nepal, Edge of Seven champions grassroots development efforts that are community focused, locally driven, and sustainable.
In the coming weeks we will share more details about our work with Edge of Seven and related events, including a celebration at our office where you can try Nepalese food, and an opportunity to join us on a 21-day trek this fall to Everest Base Camp!
In the meantime, you can learn more about Edge of Seven at www.edgeofseven.org.