Marion: Aspiring Architect in Kampala, Uganda
Marion is a second year architecture student in Kampala, Uganda. She attends the School of Architecture at the University of East Africa, which is situated downtown, right on the edge of the Katwe neighborhood. Katwe is a poor part of Kampala, made somewhat famous by the Disney film, "Queen of Katwe". When I reflect on that movie I think about Marion. Marion, like the young chess player in the film, has special skills. She's still finding out what she can do with those skills.
Marion is one of fifty-two kids who are part of the 52 Kids Foundation. This Vermont-Uganda collaboration began in 2005 in the small city of Kamuli. Kamuli sits north of Kampala and very close to the Nile River as it flows northward from Lake Victoria. Our Foundation was started by, at the time, two high school graduates, one from Kamuli itself, and the other from Charlotte, Vermont. Fifteen years hence and the Foundation is still very active. Frank Woitera, the young Ugandan Founder, remains the local director, while the Vermont part is handled by a small group of interested people of which I'm one.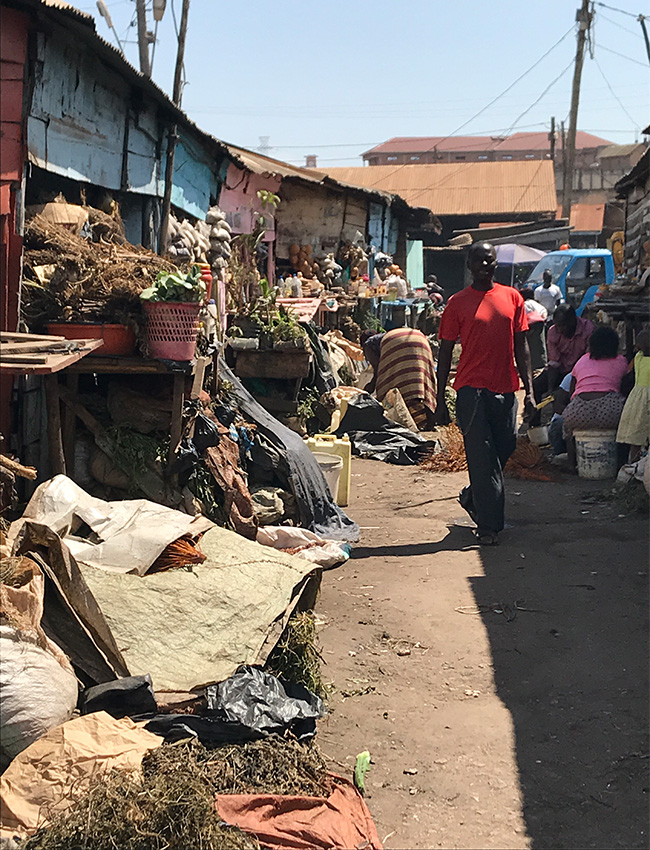 The 52 Kids Foundation has a clear purpose; to support the education of young kids who might not otherwise be able to attend or afford the cost of their schooling or training. Many of these kids come from poor families or in many cases, almost non-existent families. The scourge of AIDS/HIV was a major cause of this and with support, a host of young kids were able to further their schooling. Marion is one of those kids. She's bright, ambitious and comes from a fatherless family that has survived on the sale of "charcoal", a cooking fuel prevalent in many parts of Uganda.
But now Marion is in the big city. She, along with several of her schoolmates, graduated from secondary school (P-6 is the qualifying year) and been accepted to attend University. This is a big deal. Kampala is home to over four million people and dwarfs the community of Kamuli, a city half the size of Burlington, Vermont. To live, in fact, to survive in Kampala, requires resources and support. That's how TruexCullins became involved.
Many of us in this creative line of work proselytize on its behalf. In conversation with young students or aspiring architects, I frequently describe the craft as a kind of "perpetual kindergarten". You draw, you color, build models of the world in miniature …. It's license to be creative. When Marion told us she wanted to attend architecture school, our support was spontaneous and directed to her education. While education costs in Uganda don't begin to rival that of our universities, it's formidable when put into relative terms. Added costs such as equipment, computers, and software add to the strain. So with the creation of the TXC scholarship program, Marion's costs are substantially absorbed by an annual scholarship that funds her education in architecture. Her program is six years long, organized much as many programs here are organized: four years followed by an evaluation, and if one proceeds further, a Master's degree is possible after the two added years.
Marion has high hopes for herself. She's aware of the opportunity presented and she stays in constant touch about the nature of her assignments and her progress. She's in need of more tools, more day-to-day support. It's a regular conversation. Frank Woitera, our Ugandan Director is a fine judge of what's needed. Marion's progressing. It's still early on and we're hopeful that upcoming internships will round out her skill set and expose her to the broader world of architecture and city making. We're hopeful that at some stage in her schooling she can spend time with us in Burlington, or possibly with MASS Design at their studio in nearby Rwanda. There are opportunities but we don't want to get ahead of ourselves. Patience.