TruexCullins' Principal, Kim Deetjen, Receives Prestigious ASID Award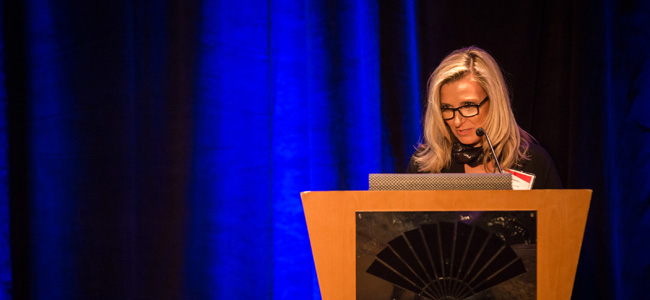 TruexCullins' Principal Kim Deetjen, ASID, received the prestigious Excellence Award in Design from the American Society of Interior Designers, New England (ASIDNE), in the Professionals category. The award was bestowed on Deetjen in Boston last week at the ASIDNE Award Gala. The ceremony was attended by the top interior designers in the hospitality industry   throughout New England.
"The New England Chapter of ASID is honored to have Kim Deetjen, ASID, in their community. She is a true design professional, thoughtful, creative, and passionate about the field of interior Design," stated Jeanne Finnerty, ASID President, ASID New England Chapter. "Her superb work speaks for itself, and we look forward to seeing more of it for years to come."
Deetjen has over 25 years of experience creating meaningful hospitality and residential interior design. She is at the forefront of the design trends, creating award-winning projects throughout the United States. Her list of recently completed projects include: Topnotch at Stowe Resort & Spa, Stowe, Vermont; Hotel Vermont, Burlington, Vermont; Casa Madrona Hotel & Spa, Sausalito, California; West Street Hotel, Bar Harbor, Maine; Samoset Resort, Rockport, Maine, Castle Hill Inn & Resort, Newport, Rhode Island; Portland Harbor Hotel, Portland, Maine; Teton Springs Resort Lodge & Spa, Victor, Idaho; Wentworth by the Sea, SALT Restaurant, New Castle, New Hampshire and Hotel Jackson, Jackson Hole, Wyoming
The ASIDNE Selection Committees' criteria for this category included: recognition in the field of interior design, significant contribution to the design community, outstanding interior projects and generous volunteering.
Honoree Kim Deetjen and Jeanne Finnerty, ASID President, ASID New England Chapter
Kim Deetjen's design award acceptance speech