Fighting Climate Change in Vermont, One Net-Zero House at a Time
by TruexCullins, February 6, 2012
We are in the middle of one of the warmest winters in memory, with a noticeable lack of snow. Many are still cleaning up from Tropical Storm Irene, which hit a state not used to dealing with hurricanes and flash floods. As these examples of extreme weather events grow more common, fewer people are doubting that climate change is affecting Vermont in very real, measurable ways.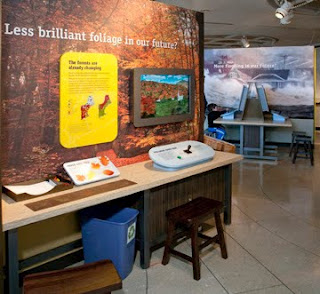 A new exhibit is now open at the ECHO Lake Aquarium and Science Center that explores the impact of climate change in New England. Seasons of Change: Global Warming in Your Backyard is an interactive travelling exhibit that will be at ECHO until March 25, 2012.

You may think you know what to expect with global warming, but this exhibit will open your eyes to much more. Developed by members of the New England Science Center Collaborative and Brown University, Seasons of Change looks at how climate change is affecting things in Vermont like invasive species, foliage, maple products, fishing and more.
This is a daunting challenge, but we are rising up to meet it.
This week we will be attending the Better Buildings by Design conference, an annual event hosted by Efficiency Vermont that brings together architects, engineers and builders for 2 full days of interactive learning about building efficiency. Global warming is often thought of as the result of pollution from cars and power plants, but buildings are actually an equal culprit. Nationwide, buildings are responsible for one third of all greenhouse gas emissions, equal to that of transportation and industry.
At Truexcullins, we are working for a better climate future by designing net-zero energy buildings. These buildings produce as much energy as they use. By intelligently managing the energy demands and eliminating the need for fossil fuels, we can reduce greenhouse gas emissions and slow the spread of global warming.
One of our recent green homes will be recognized with an award from Efficiency Vermont at this week's conference. This net-zero energy home in Calais, Vermont will be receiving the award for Best of the Best in Energy-Efficient Residential New Construction. TruexCullins Principal Lee Grutchfield was the architect on the project, with general contractor Hobie Guion and energy consultant Andy Shapiro of Energy Balance, Inc.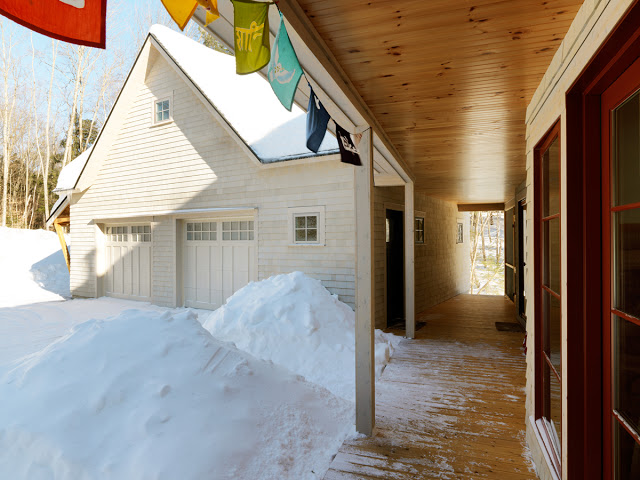 Congratulations to the entire project team!  We have more of these projects in the works, and we look forward to working with all of our colleagues and consultants to develop net-zero energy buildings that help to solve our climate challenges.