A New Home on Lake Champlain
by TruexCullins, July 7, 2011
We just posted another new project to the website:  this new residence that we recently completed in South Hero, Vermont: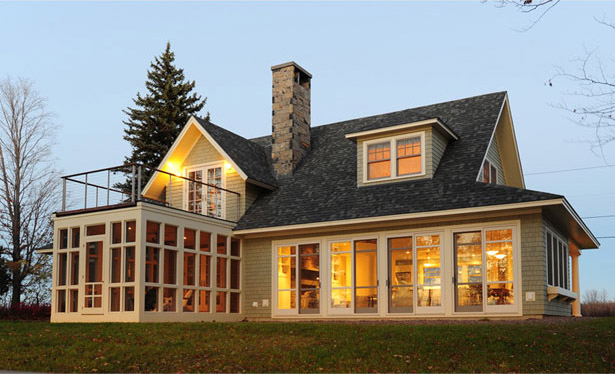 This is a lakeshore residence that sits on the edge of a small bluff facing west toward the Adirondack Mountains. The house is modest in size and material and is scaled to fit alongside a series of lake camps in this area. The western sun highlights the traditional camp form.
The interior is predominately a large open living space that spills west to the lake. More contemporary materials were chosen for the interior such as a polished concrete floor and simply detailed wood and stone.